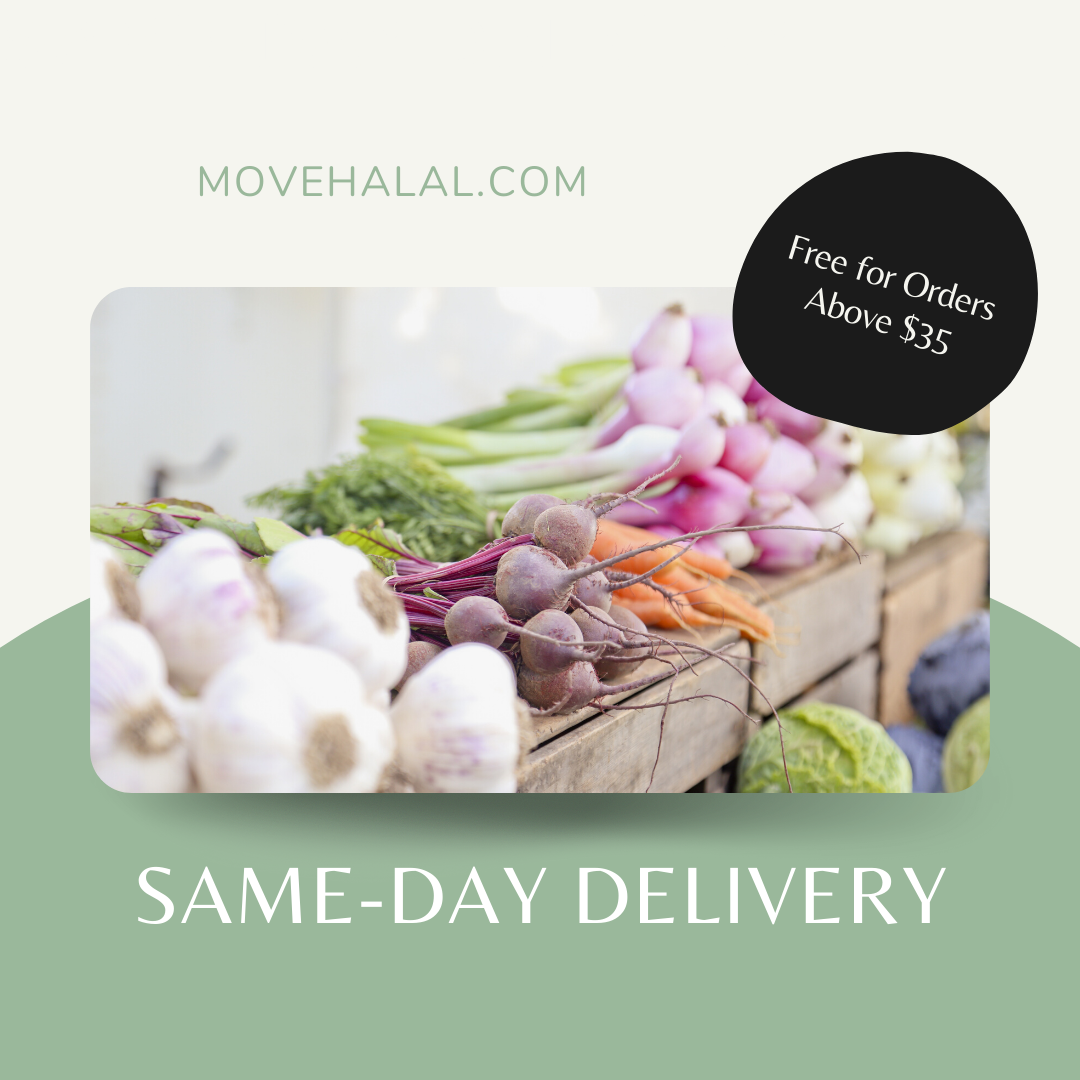 Are you in the Bay Area? Connect with us today for our Local Delivery service. If you qualify you will get your groceries delivered to your doorstep with no delivery fee!
What do you need to qualify?
1. To be within a 15 mile* radius of Oakland, California.
2. Have at least $35 worth of goods.
Benefits of Local Delivery
If you are within 15 miles of Oakland, you will get same-day delivery regardless of whether you have $35 worth of goods. You will not qualify for the free delivery unless you meet that threshold. 
Also, living in the Bay Area, we know how busy you can be. Let us carry that burden for you. 
We offer Halal zabiha meat, produce, and all your middle-eastern spices. Our perishable items will be shipped to you in appropriate packaging. So, you can be sure it was delivered to you in tip-top shape. 
Orders and deliveries will be done by MoveHalal employees to prevent any mishaps that may occur from third-party companies.
*For San Francisco residents, $6 bridge toll will be applied on deliveries.